George E. Peters Adventist School Is
The Best School with the Best Students!
We are a Pre-K-8 co-educational Christian school located in the quiet suburbs of Washington, DC in Hyattsville, Maryland. Our staff is committed to providing quality education in a safe, Christ-centered learning environment. G. E. Peters School is part of the world-wide Adventist school network. The Adventist educational system includes elementary and high schools, colleges and universities in countries around the world.
We invite you to peruse our website and learn more about life at our school. Please call and schedule a visit or click on Contact Us.
Welcome from the Principal
Greeting Friends, I believe that children are our highest priority. All children can learn when we have high expectations. An inviting school climate translates into a positive learning environment. The school faculty and staff are dedicated to the students and to individual professional growth and development. I believe that the administration sets the tone for the entire school by exhibiting leadership academically and spiritually, employing and supporting best practices, and modeling all values of this philosophy.
A few words from our parents
We've had the pleasure of working with some truly great students over the years.
Here is just a small selection of their parents' words of appreciation.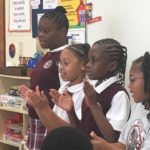 Rose Myers
"It feels so good to see a positive change in Benjamin since he's started attending G.E. Peters. He used to dread getting up for school, but now he's usually waiting for me to get ready so I can take him! Praise the Lord!"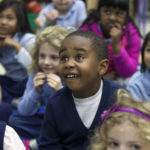 John Best
"Anyone that says that Christian schools are somehow lacking or behind other learning institutions have never spent even an hour at G.E. Peters. This is the best school I've ever sent my kids to."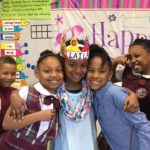 Zoe Brathwaithe
"If it were only for the amazing teachers and staff, I'd still send Ayana to this school. You have to appreciate people that genuinely care about not only the education of, but the total well-being of your child."
"Let all, fathers and mothers, teachers, elder brothers and sisters, become an educating force to strengthen every spiritual interest, and to bring into the home and the school life a wholesome atmosphere, which will help the younger children to grow in the nurture and admonition of the Lord"
(Counsels to Parents, Teachers, and Students,  pp. 158, 159).